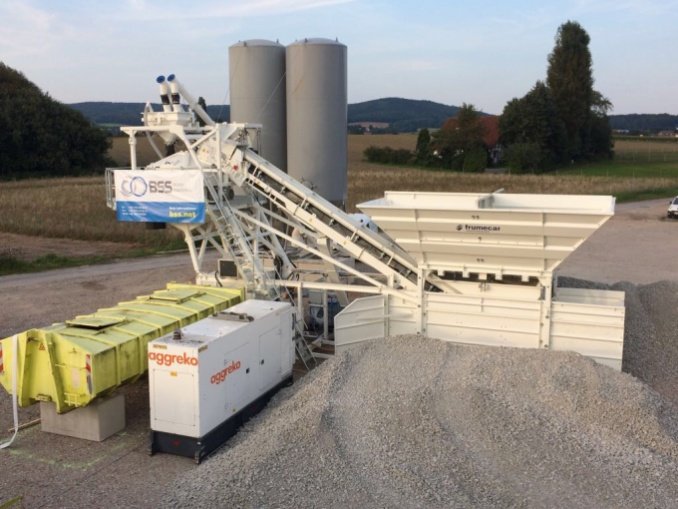 BSS heavy machinery remains on course for success with its Spanish partner Frumecar – the German market loves the mobile plants from Southern Europe and the professional coordination provided by the experts of BSS.
For example, one of the new Frumecar concrete mixing plants, Mod. EBA 1000, was recently leased to Strabag AG, Cologne.
Strabag is one of Europe's largest building firms and BSS is delighted to be involved in this cooperation.
Now the plant can show what it can do: On the new A33 motorway near Bielefeld it will be used to produce the concrete for sound barriers. Capacity: 50 m³/h.
Managing Director Dirk Schoenbohm: "We are proud of 'our' Frumecar and look forward to seeing the building project progress rapidly!"