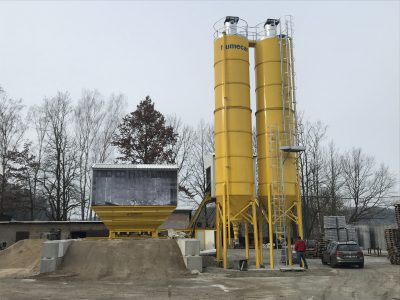 BSS heavy machinery brings two powerful heavyweights together:
The Frumecar EMA 500 mixing plant with its impressive 14,500 kilograms and a capacity of 30 m³/h was sold to the Gebrüder Vetterlein concrete plant near Chemnitz and commissioned at the customer's site. The new owner has been a family business for four generations. At the end of the 19th century, the company initially specialised in the construction of buildings, bridges or factory buildings. Today it stands for high quality and professionalism in the concrete industry.
"With the EMA 500, the customer has chosen an absolute favourite from the product range of our Spanish partner Frumecar," says Dirk Schönbohm. "We are proud of the successful delivery. The transfer and commissioning of machines like these is always complex, but also fascinating. With the EMA 500, the entire model can be transferred in one spectacular container".